SEAFOOD AND FISH
PORTUGUESE FISH ROAST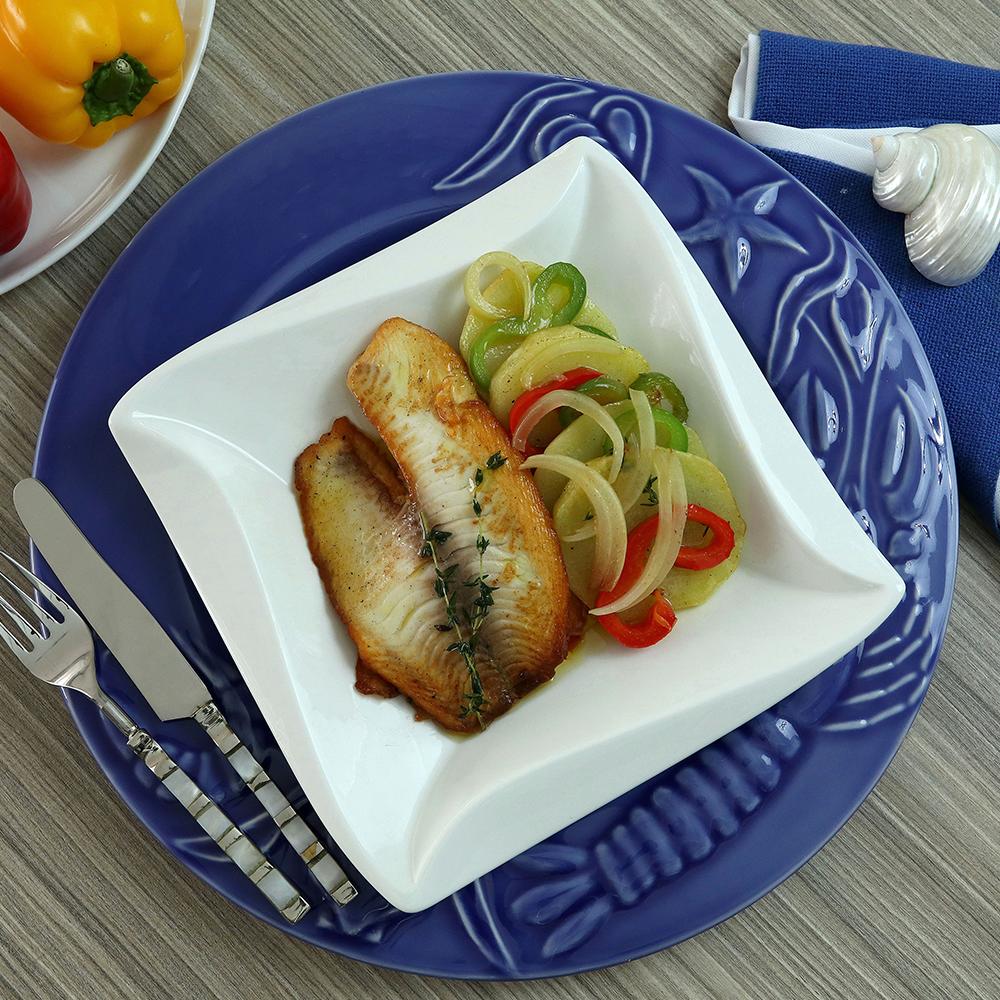 Ingredients
1 kg of your favorite fish fillet
2 garlic cloves
1 large onion
150 ml Andorinha Selection Olive Oil
1 bay leaf
1 parsley sprig
200 ml white wine
1 pepper
750 g of ripe tomatoes. You can also use canned peeled tomatoes (more or less half a kilo)
1,2 kg of potatoes
METHOD
Start the recipe by washing and cleaning the whole fish or, if desired, in slices for 4 people;
If you choose to cook the whole fish, give it several blows to the bone, making sure you do not cut it through.
Then, season it with lime juice, salt and pepper. You can also add sliced bacon or ham in the cuts for a boost of flavor.
Let it rest for a few hours for the fish to absorb the flavor of the ingredients.

Get a saucepan and start by pouring the Andorinha Selection Olive Oil, add the chopped garlic and let it sauté a little.
When golden, add the onion cut into thin half-moons, then add the pepper cut into strips and the bay leaf. Sauté well without forgetting to stir from time to time so that it does not stick to the bottom of the saucepan.

As soon as you notice that it is beginning to brown, add some white wine followed by the tomato. Make sure you only add skin-free tomatoes cut into strips.

Season with pepper and cook for 3 to 5 minutes. Remove it from the heat and set aside. Then, grease a platter with Andorinha Olive Oil and place the fish on it.

Peel the potatoes and cut them into thick slices, rinse them with water and season them with salt to your liking. Then place them next to the fish. Once the potatoes are properly placed on the platter with the fish, add the sautéed onions and roast it under medium temperature for 20 to 40 minutes.

It can be served on the platter or you can transfer to another one and sprinkle with chopped parsley and other garnishes.

Suggestion: You can see that the fish is cooked through when, using a knife, you notice that the flesh does not stick to the bone.