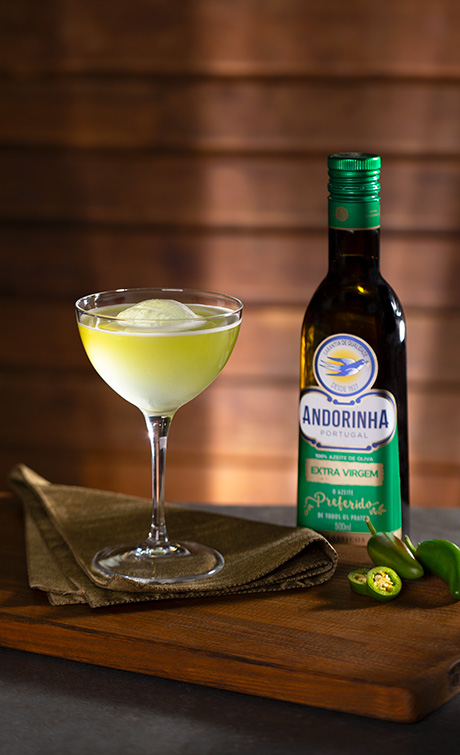 Ingredients
7 drops Extra Virgin Andorinha Olive Oil
60 ml 100% agave white tequila
30 ml lime juice
3 cubes ripe pineapple
coriander
30 ml agave syrup
jalapeños
METHOD
Using a cocktail shaker and a previously cooled cocktail glass, add 3 cubes of ripe pineapple, lime juice, agave syrup and coriander. Crush it well using a mortar and pestle.

In the cocktail shaker, add the 100% agave white tequila, 7 drops of Andorinha Extra Virgin Olive Oil with jalapeños infusion.

Top up the cocktail shaker with ice cubes.

Share it vigorously until the cocktail is cool.

Pour the cocktail through a strainer, which is a fine sieve, serving it in a cocktail glass with an ice ball.

Make a toast to life and enjoy in moderation.