SEAFOOD AND FISH
BRAZILIAN NORTHEASTERN FISH STEW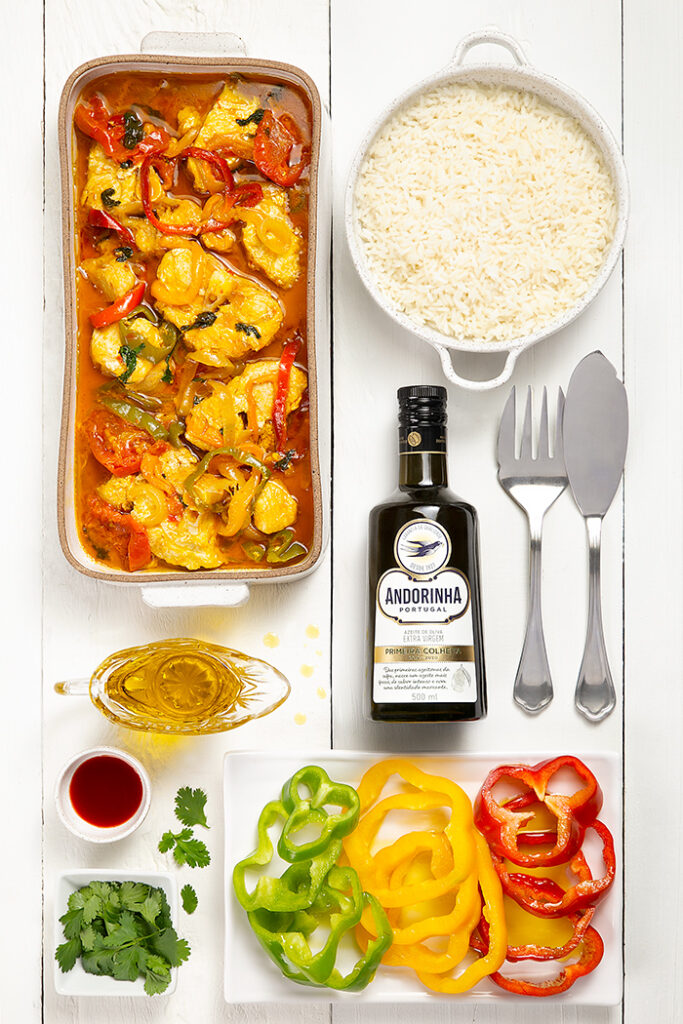 Ingredients
ANDORINHA FIRST HARVEST EXTRA VIRGIN OLIVE OIL
500 grams of fish slabs
1 yellow pepper cut into thin slices
1 red pepper cut into thin slices
2 large onions cut into slices
2 large tomatoes cut into slices
1 green pepper cut into thin slices
Salt
Coriander
1 cup of coconut milk
Brazilian palm oil to taste
METHOD
Grease a pot with a little olive oil (just enough to pan-fry the fish slabs in a healthy way).
Place the horizontally sliced fish slabs (about 1 cm thick).
On top, add yellow, red and green pepper layers, onions, tomatoes, sprinkle with coriander, parsley, spring onions and add a dash of Brazilian palm oil.
Repeat the procedure until all the ingredients have been added to the pot.
Finally, pour all the coconut milk over the fish.
Cover the pot and cook until the fish is cooked through.
Done! Serve with rice and whole boiled potatoes or mashed potatoes.