PASTA
SWEET APRICOT AND CREAM CHEESE TART PASTRY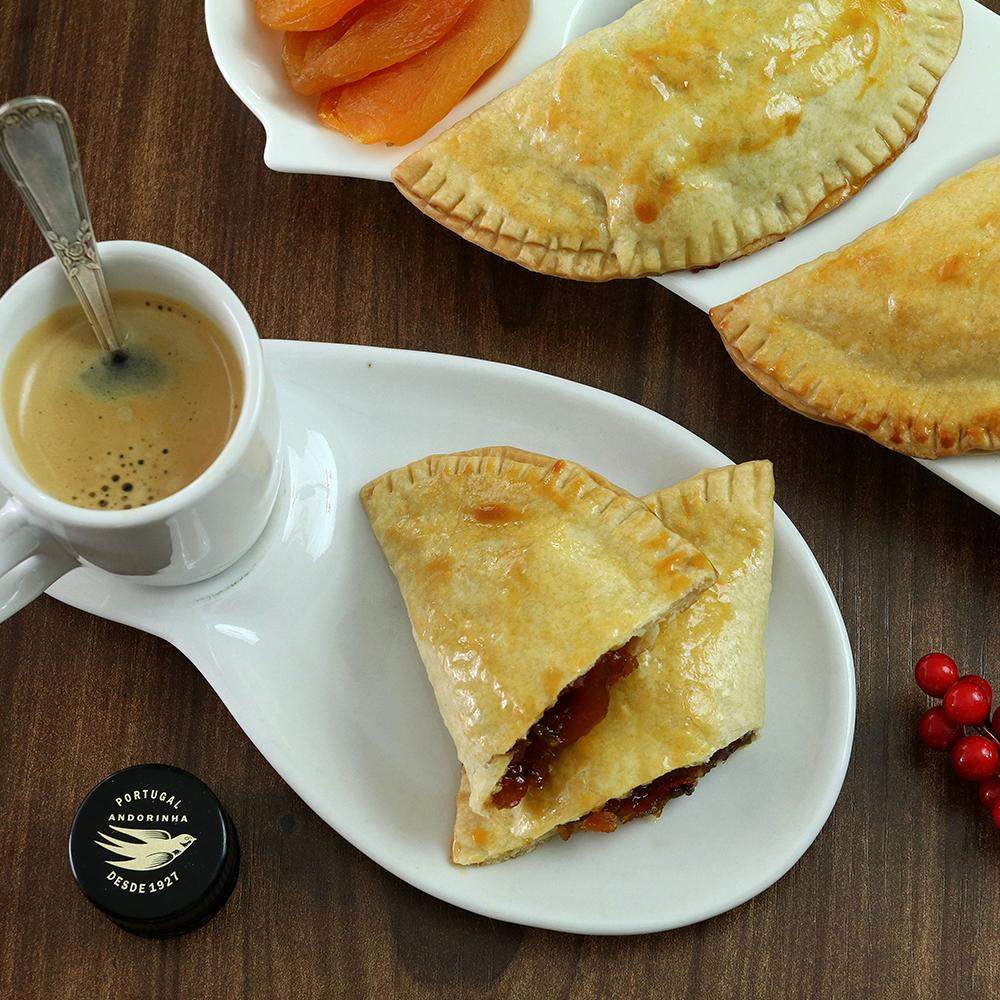 Ingredients
600 grams of frozen laminated puff pastry
200 grams of boiled, drained and chopped dried apricots
100 grams of chopped walnuts
1/2 cup of cream cheese
1 teaspoon of vanilla extract
1/3 cup of milk
2 cups of sugar
Spray Andorinha Olive Oil to grease the pan
METHOD
Defrost the puff pastry according to the manufacturer's instructions.
In a bowl, mix the apricot with the walnuts, the cream cheese and the vanilla until you get a paste. Roll out the defrosted puff pastry and cut them into 9-cm diameter circles. Add 1/2 tablespoon of filling on each circle and fold it in half, shaping up the tart pastry. With a fork, press the edges, sealing them well. Brush the tart pastries with the milk and coat them in sugar.

Arrange them on a baking dish greased with Andorinha Spray Olive Oil, leaving a space between them.

Then take it to pre-heated oven (200 °C) for 30 minutes or until golden.
Serve the pastries warm or at room temperature.