ENTRÉES
LENTIL RICE WITH FRIED ONIONS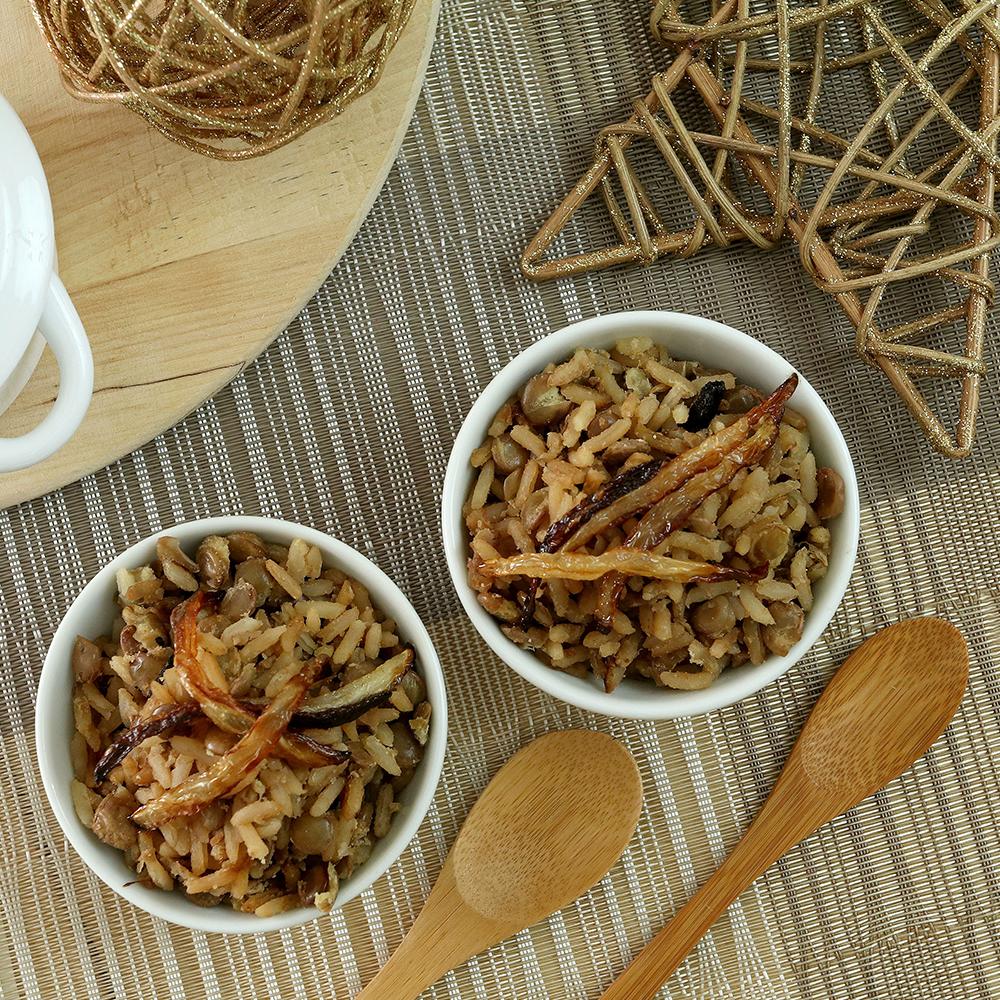 Ingredients
1 kg of onions
250 ml of soy oil
1 liter of water
500 g of lentils
500 g of rice
Salt
Andorinha Organic Olive Oil
METHOD
Chop the onions and fry them Andorinha Olive Oil until dark brown.
Add the water and bring to a boil.
Add the lentils and cook until it begins to soften up. Add the washed rice sautéed with the onions and garlic and season with salt.
Leave it on low heat until the rice is cooked.
Turn off the heat and drizzle it plenty of Andorinha Olive Oil.