ENTRÉES
BABA GHANOUSH — EGGPLANT DIP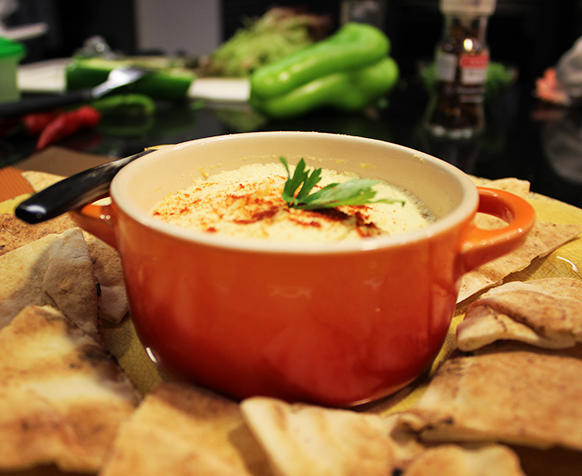 Ingredients
3 medium eggplants
2 tablespoons of tahini (sesame paste)
Juice of 1 lime
2 garlic cloves
5 tablespoons of Andorinha Organic Olive Oil
Salt
METHOD
1- Cut off the tip of the eggplants and bake at 220 degrees for 20 minutes, turning them half the time.
2- Remove them from the oven and, after cooling, scoop out the soft eggplant pulp.
3- Place the eggplant pulp in a blender and add the other ingredients beating one at a time.
Serve with pita bread or toast.