SEAFOOD AND FISH
PRAWN COCKTAIL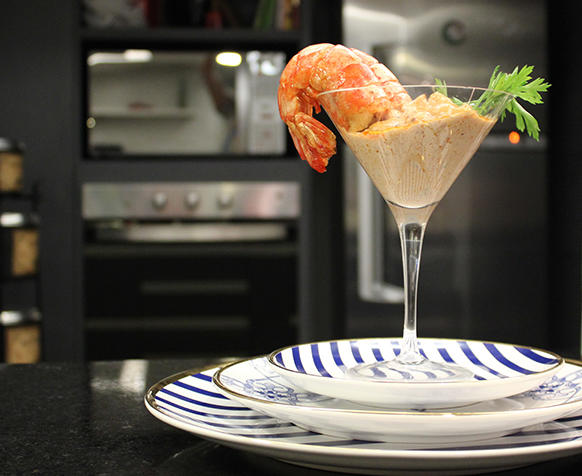 Ingredients
- 3 tablespoons of Andorinha Organic Extra Virgin Olive Oil
- 20 medium prawns - 600 g
- 1 tablespoon of lime juice
- Salt and black pepper
- 1 cup mayonnaise
- 1 cup of cream
- 3 tablespoons of ketchup
- 3 tablespoons Worcestershire sauce
- 1 tablespoon brandy
METHOD
Peel the prawns, except for four larger ones.
Cut them into smaller pieces and season with lime juice, pepper and salt.
Sauté the prawns in a frying pan with Andorinha Organic Extra Virgin Olive Oil, including the unpeeled ones, until their peel turn pink and are cooked through.
Let it cool and set aside.
In a container, mix the prawns with the remaining ingredients and keep in the fridge until it is time to serve.
Pour the mixture in cocktail glasses and garnish with the unpeeled prawns.
Surprise your guests!