MEAT
CHICKEN IN MUSTARD SAUCE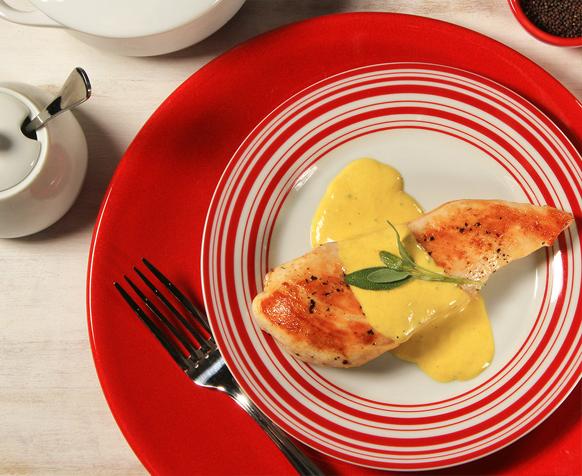 Ingredients
1 chicken breast
Salt and black pepper
Juice of 2 limes
1 table cream carton (200 g)
2 tablespoons of Dijon mustard or 5 of common mustard
Andorinha Olive Oil to fry
METHOD
Cut the chicken breast into fillets and season with lime juice, salt and pepper.
Then, let it marinate for at least 30 minutes and heat up a frying pan with Andorinha Olive Oil.
Brown the fillets on both sides, remove the fillets from the pan and set aside.
In the same frying pan, mix the mustard with cream and enjoy all the flavor from the chicken, including those pieces that stick to the frying pan.
Let it cook for 2 minutes, adjust the seasonings if necessary and serve over the chicken.