ENTRÉES
POTATO TORTILLA WITH CARAMELIZED ONIONS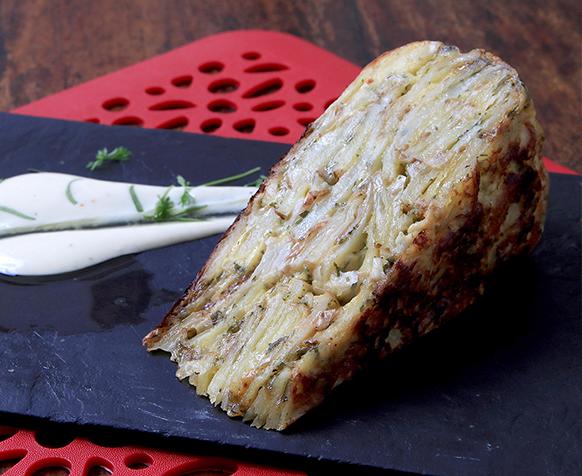 Ingredients
3 pre-cooked medium-sized potatoes cut into 2 cm cubes
Andorinha Olive Oil to fry
Extra Virgin Olive Oil to grease the pan
½ coarsely chopped onion
50 grams of grated Emmental cheese
Salt and black pepper
5 whole eggs, beaten
METHOD
Fry the potatoes in Andorinha Olive Oil at 180 degrees Celsius.
Remove excess fat with absorbent paper and set aside.
Grease a 4-cm frying pan with olive oil and place the chopped onion.
Let it caramelize.
At the desired point, turn off the heat and add the potatoes and the Emmental cheese and season with salt and pepper.
Transfer everything to a bowl with the beaten eggs.
Stir gently and return the ingredients to the frying pan.
Now, the process is similar to that of an omelet: first brown one side, then flip it to brown the other side.
Once it is firm, arrange it on a shallow dish and cut it into cubes or strips.
Serve hot or cold.
Do you like the recipe?
It is a great treat for a picnic basket.