ENTRÉES
HEART OF PALM PAN FRIED WITH OLIVE OIL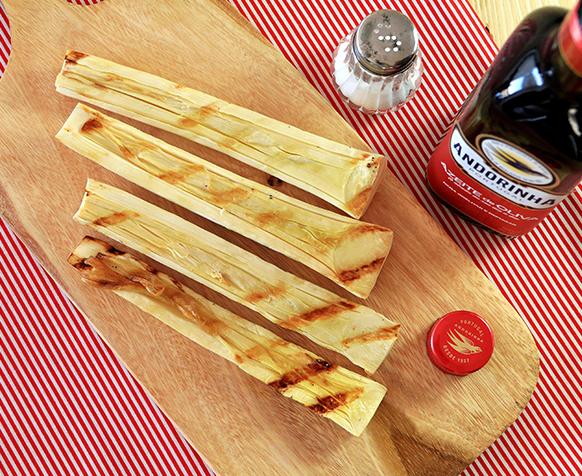 Ingredients
2 fresh hearts of palm
5 tablespoons of Andorinha Olive Oil
Salt
METHOD
Add 2 liters of water into a saucepan and bring it to a boil.
Eliminate the hardest fibrous part of the hearts of palm until only the softest stalks are left.
Chop the hearts of palm into sticks (about 8 cm long, 5 cm wide and 4 cm thick).
Then place them in the saucepan with the boiling water and cook for 10 to 15 minutes or until al dente.
Turn the heat off.
Drain the water, season the hearts of palm with salt and drizzle them with 3 tablespoons of olive oil.
Mix well.
Heat up a cast iron grill pan for 5 minutes or until heated.
Add a little olive oil and grill the hearts of palm until golden brown on both sides.
Turn the heat off.

Suggestion: Serve with salad or grilled meat.