ENTRÉES
MEDITERRANEAN OLIVES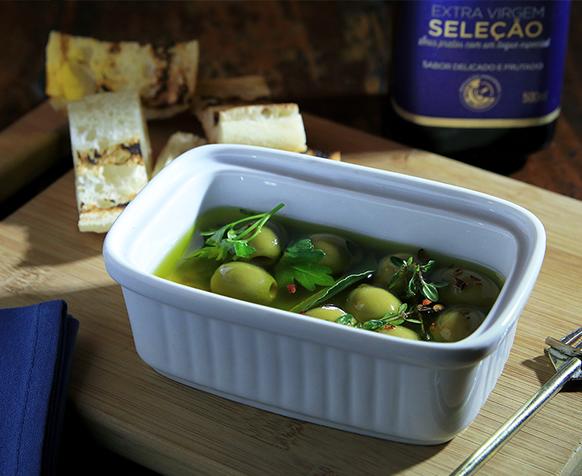 Ingredients
200 g Andorinha unpitted green olives
200 ml Andorinha Selection Olive Oil
4 bay leaves
2 fresh rosemary twigs, halved
5 fresh thyme leaves
1 basil sprig
1 frozen chili
4 adjuma chilies
1 medium ciabatta cut into half
METHOD
In a frying pan, put the oil and a thermometer to prevent the temperature from rising above 30 degrees.
Once the temperature is reached, add all the ingredients and leave it for about 5 minutes.
After 5 minutes, turn off the heat, pour it into a glass jar and leave it overnight.
These preserved olives have a 6-month shelf life
Cut the ciabatta in half and toast it in a wood-fired oven or broiler.
Serve with the preserved olives for a yummy starter or hors d'oeuvre.