ENTRÉES
VEGETABLES AND GOAT CHEESE BRUSCHETTA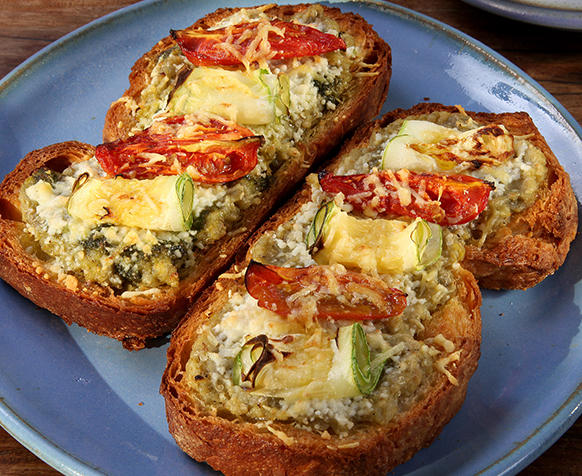 Ingredients
1 Portuguese bread
60 g olive oil
1 roasted eggplant
1 sliced zucchini
2 ripe tomatoes
200 g goat cheese
Basil pesto
Grated Parmesan cheese
Salt
METHOD
Cut the bread into 2-cm slices and season with olive oil.
On a slice, spread the roasted eggplant pulp, season with pesto and a pinch of salt and add the goat cheese, tomato and zucchini.
Sprinkle with grated Parmesan and a drizzle of olive oil.
Bake at 190 oC for 5 minutes or until golden brown.
Serve immediately.
It makes 6 bruschettas.